For a while now, Thrive has had an unimplemented bioluminescence organelle. This organelle hasn't been implemented because the developers simply don't know how it can benefit gameplay. Unlike many other hard to implement organelles, bioluminescence can't be ignored because it is so prevalent in nature and will be important for multicellular stage. With the help of ChatGPT, I have come up with some suggestions for how bioluminescence could work in single cell and multicellular stages.
The biggest issue with implementing bioluminescence is the current single cell stage in Thrive is too bright for the player to have any need for illumination, and colour customization already lets the game differentiate dangerous cells.
One possibility for its implementation could be to make the bioluminescence organelle a cosmetic feature, allowing the player to customize the colour of their cell's bioluminescence. This could serve as a way to distinguish further between different cell types and add to the visual variety of the game. Players could also make use of bioluminescence to make it easier to see their own cell, if it blends too easily into the background.
The simple look of bioluminescence is an important and iconic part of nature. The night scenes of lakes at night filled with bioluminescence are breathtaking and Thrive wouldn't be the same without them. Even if it has the same functionalities as colour customization, it could still give Thrive plenty of exciting variety.

Another possibility could be that the bioluminescence organelle could be used to attract or repel other cells, providing the player with a strategic advantage in acquiring resources or defending against threats.
To attract other cells, the bioluminescence organelle could emit a bright, glowing light that acts as a lure. This light could be used to attract nearby cells, like the signaling agent with your own species, that are attracted to light or are looking for certain nutrients. For example, some organisms are attracted to blue light, while others are attracted to red or green light. The player could use this knowledge to attract specific types of cells to their organism and acquire the resources they need to survive.
To repel other cells, the bioluminescence organelle could emit a bright, flashing light that acts as a warning signal. This flashing light could be used to startle or confuse predators, making it harder for them to attack the player's organism. Some organisms also use bioluminescence as a form of counterillumination, where they produce light to match the ambient light of their environment and avoid being seen by predators.
The use of bioluminescence to attract or repel other cells would require the player to balance the risks and rewards of using this tactic. The bright light emitted by the bioluminescence organelle could also attract the attention of other predators or larger organisms, making the player's organism more vulnerable. The player would need to carefully consider the situation and use their bioluminescence organelle strategically to avoid becoming prey themselves.
The bioluminescence organelle could also produce a bioluminescent trail, and before you say anything, there is a scientific basis to the concept of bioluminescent trails. Bioluminescent organisms, such as certain species of plankton, can leave behind trails of glowing chemicals in their wake as they move through the water. These trails can be used by other organisms to track the movements of the bioluminescent organism and find food or mates.
In addition to plankton, other types of bioluminescent organisms such as fireflies, glow worms, and certain species of jellyfish also leave behind trails of light as they move. These trails can serve a variety of purposes, from attracting mates to repelling predators.
In Thrive, the concept of bioluminescent trails could be used to create a visually striking and immersive environment, where the player can follow the trail to discover resources that other cells are feeding on. It could also be used to create gameplay mechanics where the player must follow a trail to find prey.
The situational uses of bioluminescence wouldn't have to be a constant burden on the players ATP as bioluminescence can be turned on and off. In many species that possess bioluminescent capabilities, the ability to produce light is controlled by specific biochemical pathways that can be triggered or inhibited based on various internal or external factors.
This would allow the player to control when and where the organelle is most effective. For example, the player could turn the bioluminescence organelle on when trying to attract a mate or scare off a predator, and then turn it off when trying to conserve energy or avoid detection. By providing the player with a degree of control over the bioluminescence organelle, the game could create a more immersive and engaging experience that rewards strategic thinking and adaptation to changing conditions.
Gameplay balancing ideas
What resources would the bioluminescence organelle use?
Simple, ATP and oxygen. Just like a firefly.
How would bioluminescence be restricted to dark areas or night time?
The effectiveness of bioluminescence could be scaled to the level of light. Bioluminescence would be very effective in 0% light but have very little or no effectiveness in 100% light. This could affect distance and the chance of attracting affected cells.
How would all these features of bioluminescence be implemented into the same organelle?
Through the new upgrade menu, which is currently only used for cilia.
How would you control what features of bioluminescence you are turning on and off?
This is a much more complicated one. I am actually not sure how this could be controlled. Even if you gave all the different functions a different button, you still may want to use specific bioluminescent cells in multicellular. Maybe you could click on the cell you want to turn on? IDK, this is something that requires further discussion.
How would a bioluminescent cell's bioluminescent colour be decided?
There are 4 options for this.
It is the same colour as your normal cell.
You choose with a second colour slider in the customize menu.
You can toggle a colour from a set choice in the upgrade menu.
Bioluminescence will only be a blue-green or red colour. This would be more scientifically accurate.
Here is a cool video talking about the appearance of bioluminescence in different environments. It's not about single cell organisms but I feel it's still applicable.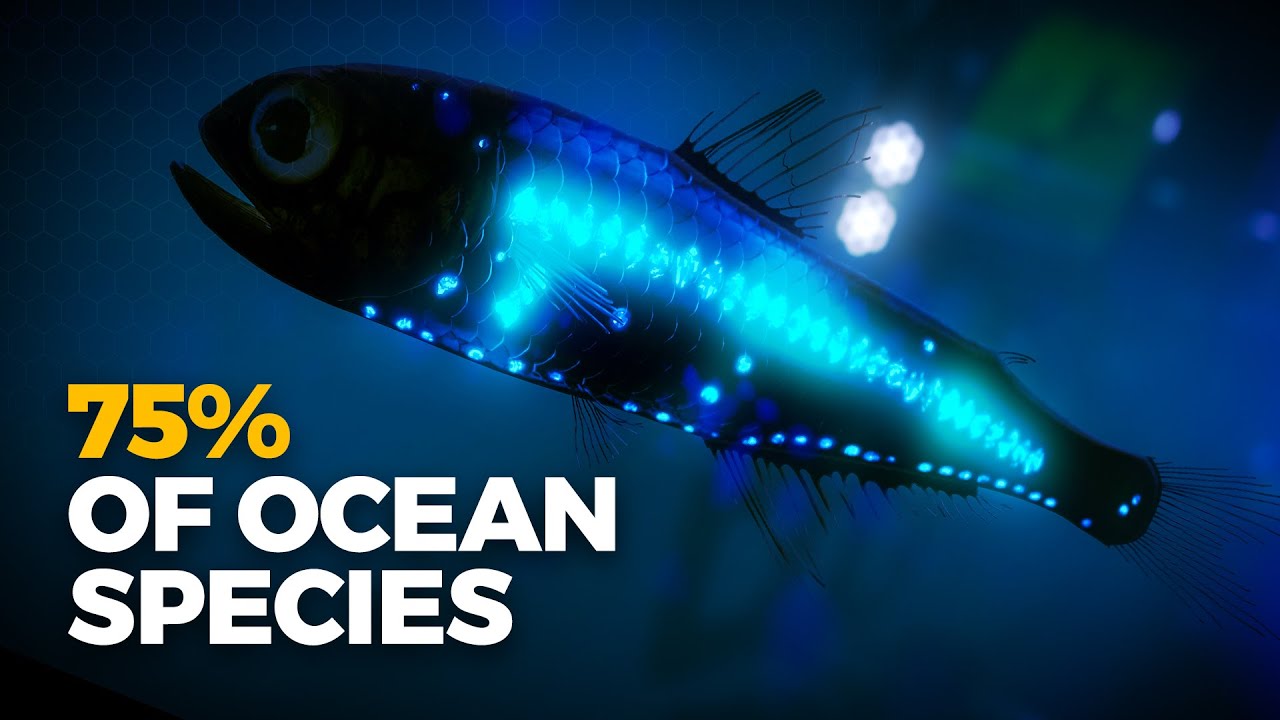 Ultimately, I believe bioluminesce would be an interesting and fascinating feature in Thrive.