Then how many do you need?
I think there was a thread about it in #meta. It's named Thrive Rankings or something like that.
yeah you were right, I was scrolling through this thread and saw a chart near the beginning, and apparently aware and sentient were mixed around
Today, I heard separatists talking separatism. As usual, my reaction was, "Pish-posh." They were saying they were completely rational, though they couldn't give any rational argument supporting their opinion as their "arguments" weren't supporting their opinion at all. When will they understand that there is no reason to get separated?
EDIT: Oh, we will reach the third millenium in 80 posts.
What kind of separatists? There are a lot of people who want to break off from other people in the world, so which ones?
Quebec separatists. They want to get separated because… they want to. They say plenty of things to justify themselves, but their "arguments" don't always have anything in common and just don't really justify their opinion. I know that Quebec is a bit more different than other provinces because of its french majority, which I'm part of, but it doesn't mean that it should be separated.
As I see it, separatism just leads to even more conflicts than there already are. I only agree with separatism when it's for defending democracy (e.g. Hong Kong). Since Canada is already a democracy, I don't see the use in it.
There are approximately 196 states. I don't want to see even more of them popping in the list. I just don't want the World to become even more chaotic than it already is.
since there is a lot of talk about separation, I'll say this:
---
"The only separation I care about is between state and religion."-le me
---
I hope this isn't controversial.
I am officially a misc king, yay yay yaaay!
Nope. Not a thing. You aren't making it a thing. I oppose the mere thought of such an idea.
Wait, were you talking to me or to TeaKing?
Do you not see the bubble directed at TeaKing? Or is it a glitch?
Yeah, I see it. Sorry, your reply could have been very well an answer to my previous post. It would fit the situation here.
i'm making it, and you can't stop me! MUAHAHAHAHAHAHAHAHAHAHAHAH!
Couldn't find out where to stick this at, but here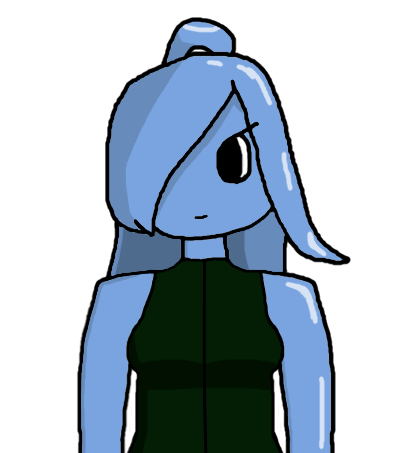 Something I made while I was bored. Hopefully it's an improvement from the last thing I drew in paint.net
Good sketch, BowlDang (can I call you like that? that's how it sounds in my brain…).
You draw better than I do.
EDIT: I went on Wikipedia, and it seems they really need donations. I want to donate on Christmas, but will it still be alive at that point?
how about donating a little bit of money, then on christmas, donate a bigger amount of the green stuff?
I myself can't spend money on the internet, because I don't have a credit card and I'm under 18 to get one, so can u donate a dollar for me? Wikipedia is the best!
sound

How ironic. The movie clip is in Australia. :-]
Please tell me this post was satire
Do you mean mocking you or your post?
My answer would be your post.