The clouds look a lot better now. In 0.4.0 they were abnormally pixelated for me, but now they're back to normal, i.e. closer to how they looked in 0.3.4. Nice job.
The hitboxes of the iron chunks are sometimes a little off. For instance, I'm touching the chunk in the following image. The rest of it was fine, just that side.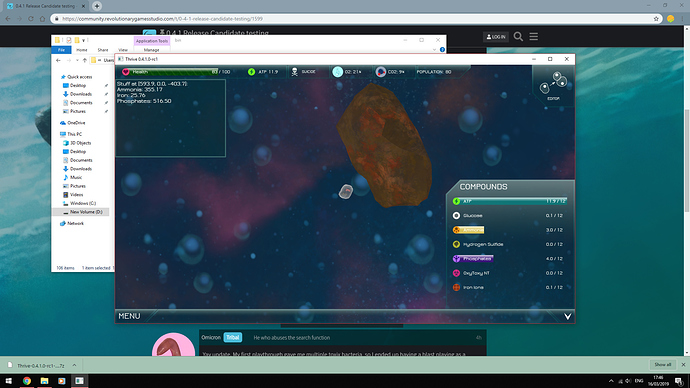 My flagella stopped moving for some reason. I think I had the same problem in 0.4.0. It happened after I died and respawned, both shortly after adding my first flagellum in the editor. I can provide logs if they're useful for this issue.