Current Auto-Evo is working well, but in multicellular stage things are getting more complex since tissues will be availiable and
these tissues should be placed in some order, right? Right now Auto-Evo is working like this:
Place organelles randomly
2. Check how fit species is with newly placed organelles
But in case of multicellular stage placing cells in random places might not be best idea.
Organisms are adapting to perform or improve one of these:
Reproduction
Defence against decay
Resource acquisition
We can give cells roles depending on their functions, for example digest cells which help in resource acquisition. We can
then split these cells into 2 groups: inner layer and outer layer. And now we can put these cells in correct order to make
species stronger.
I drew some image in paint where i segregate some examples of cells.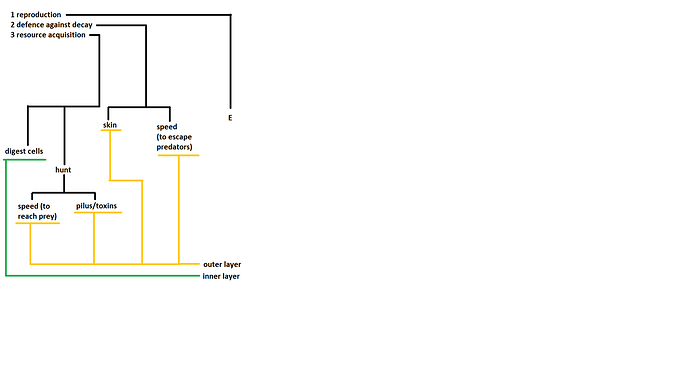 Do you like my idea?
I'm open to hear your suggestions.
(if there is already existing topic/reply or this thread should be moved to existing thread, you can do it (if you are moderator))
(my 1st post by the way)