OldSchool build
Category: Start build
Evolutions:
1st - 1 flagella, 7 cytoplasm
That's me: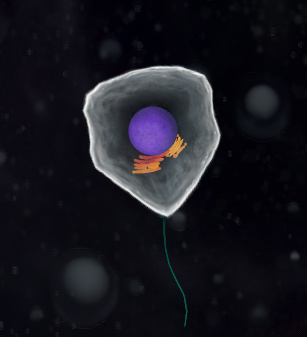 Expectations: Since the last run was kinda broken, I expected this run to be much harder, because, while I increased in size, my idle ATP consumption went from 3 to 11. On the other side, I became much larger, so I guess I'm the hunter now.
Review: Aaaand… that was kinda the same thing. Size and max resources capacity went up, but I still managed to get to the next evolution even before my cell grew even once (in, like, 30 seconds). Therefore, this build is just as broken and it feels just as no-evo run. And I just dont get why.
Also, I was, like, two times as big, but my max hp was still 100
Can somebody please explain to me how cell growth and reproduction works now? And how max hp is calculated.
Grade: 9/10 broken, 0/10 unique.