I'll draw you again if you want.
Now I need to stop procrastinating and start drawing
No no problem go in your time
i just said it will be harder to draw me again
Okay, I'll take my time
I think you're a Skyrim character with a red lightsaber judging by your profile
Ok, i will be a black hole. I wait

Thank you for clarifying
I'll draw u soon
I really had a doubt if my profile seemed to have a lightsaber or just a random red-pink-white line
Darkening the lightsaber to a dark red, blood like color would suit your aesthetic as a sith lord
Oh i can think about it later
But this topic isnt for this so lets end the conversation
OR THE GREAT EYE WILL CATCH YOU
U KNOW WHAT I 'm SPEAKING GANDALF
THE LORD OF FINDOR SEES HIS GAZE
THE GREAT EYE
FILLED WITH FLAME
THE EYE OF HENRION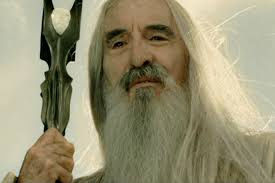 Yes
By the way @Gotor here is your drawing

Even in the deep void of space there is light and energy to be found, even with the absence of stars
The last user in the universe.



By the way, what do you say in your defense because of the information paradox gotor?

What is the information paradox me brain too smol to understand
Here is the unfinished version of the @LordLovat picture
Liked it!
And just a tiny detail dont worry:
I think im supposed to be a sith lord not have the lightsaber of an NOT SITH EMO GUY WHO WANTS TO IMITATE HIS GRANDFATHER IN A NOT SO GOOD TRILOGY.
(breaths)
Anyway, I liked it!
And i will change my profile to a darker lightsaber as pumpkin did. what do you think of the new lightsaber?
Ok here is the finished version of @LordLovat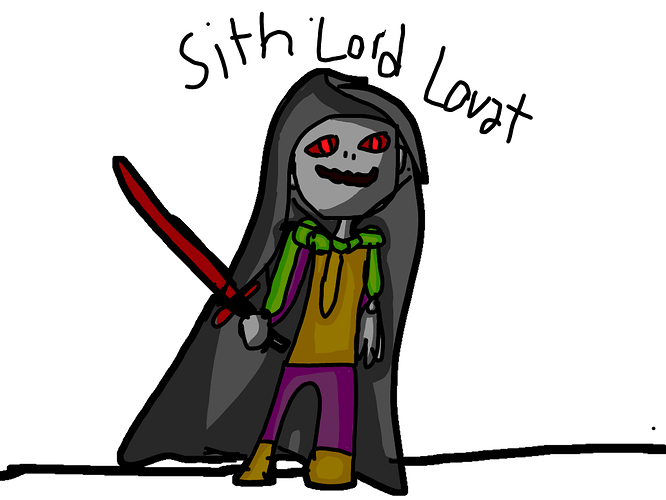 Edit: @LordLovat your new lightsaber looks better than the last one
Okay @OoferDoofer I'm gonna assume you're a Kwui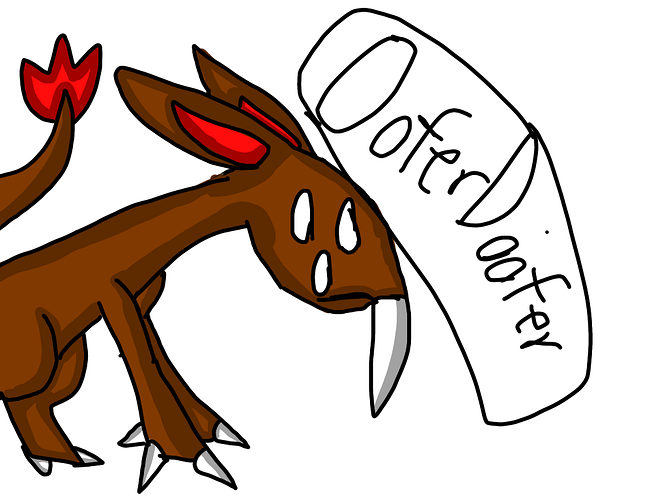 Nice. I like the ultra exaggerated saber tooth.
Thanks for the feedback! I really enjoy doing these types of drawings
Well, u like this picture. Thanks
Thank u gotor, it means a lot to me
Imagine if an animation-skilled user here which calls himself a sea animal and puts a profile picture with the same aquatic animal;
makes a video with most current active users animation in his channel with all of us.
maybe representing a normal day here with all jokes and things.
Did you see?
I'm not saying which user I'm speculating about! (why do you guys think thats @QuantumCrab?)



Sounds like a quantum crustacean I know…